Hi! This is Kim, Erin's not so fashionable friend. But I do know a thing or two about Photoshop and have a love for a certain color…
We have seen a lot of awesome outfit ideas from Loop Looks since Erin launched the site in February. But have you noticed one tiny little missing thing? Don't worry if you didn't notice it right away, it took me awhile too…

Sigh. Erin is missing the BEST color in her wardrobe. ORANGE.
You may not have picked up on it. Erin was sneaky with her "Red is Just Orange Without the Yellow" post, but I did some investigation (left a comment) and found out (via her reply) that:
I don't know if I even look good in orange!! And unless you count my Milwaukee Marathon shirt (and my March Madness Half Marathon shirt that I've never worn) then I don't own anything orange.
Whaaaaa?! This must be fixed! Immediately! Orange is a FABULOUS color! It's bright, it brings energy to your outfit, and it doesn't have to make you look (or feel!) like a pumpkin!
I know Erin is not sure if orange will look good on her, so I took the liberty of doing a little Photoshop magic, to show her that it does:
What if she was an orange leopard instead of a blue one (wait! aren't leopards already orange?!)?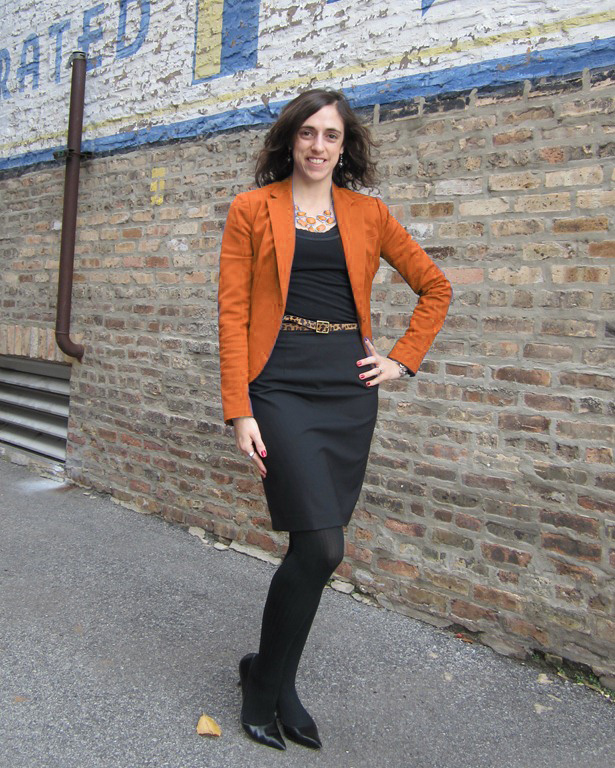 Maybe it could have been "orange all the things" instead of pink?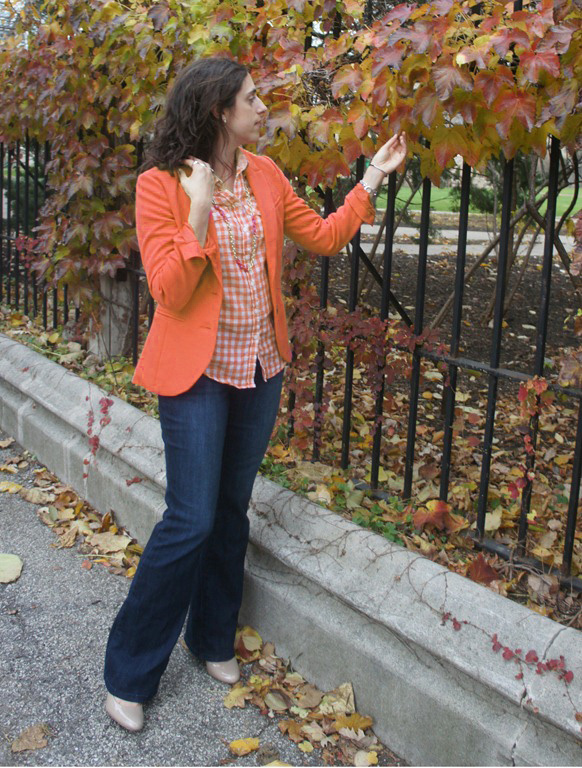 You know what would have been most unexpected? Orange pants!!!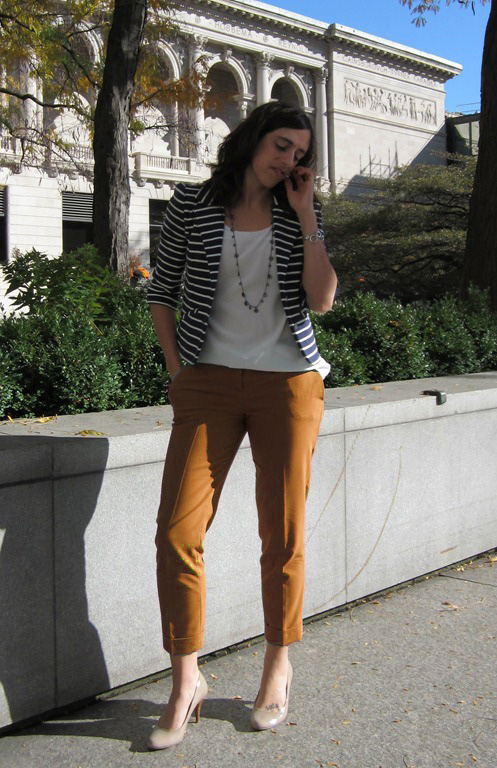 And the original inspiration for this post… I think you could've swung orange, Erin!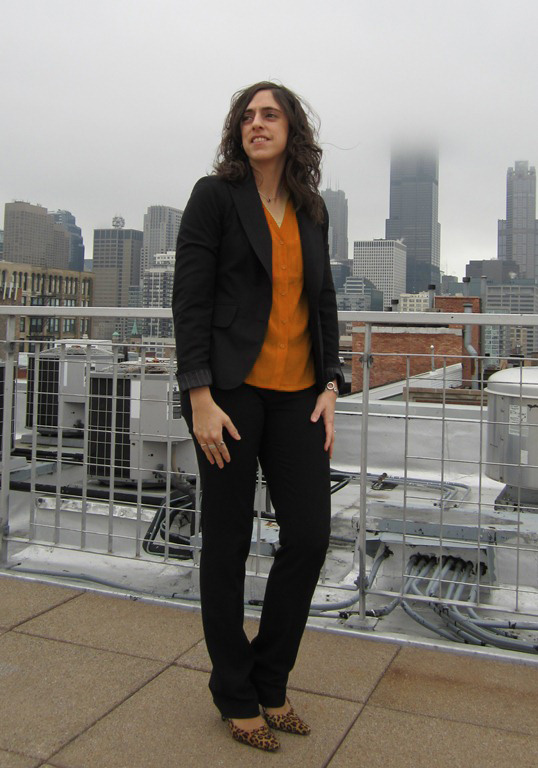 What do you think – does Erin need some orange in her wardrobe? I think Erin would look good in a variety of orange shades, and should give the color a try!
Which color appears the least in your wardrobe? And why is that?!