Dress – The Limited | Scarf –  Nordstrom | Necklace – gift | Shoes – TJ Maxx
The challenge for Friday was to choose a photo we wanted to interpret.  I have a TON of photos on my Pinterest board just waiting to be interpreted.  So, finding a photo wasn't hard.  Choosing one, though, was difficult.
Until the scarf I ordered because Laura linked to it arrived and I knew I wanted to use it in my outfit.  So, I went with the photo that inspired me to order the scarf in the first place.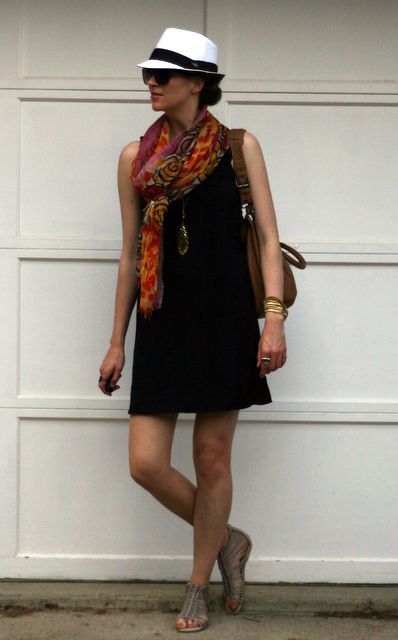 I thought this was the perfect way to make my black dress more casual.  It's the same dress I wore a few weeks ago but different accessories change it up entirely.
Also, it's windy on my roof.