Cardigan – Lucky Brand
Top – The Gap
Pants – Express
Shoes – Bandolino via Amazon.com
Today I'm participating in the Open to Interpretation challenge!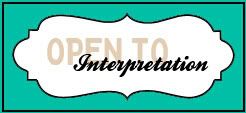 And what am I interpreting? This photo from Freckles in April:
I'd been craving some bright green pants for awhile and this challenge was the impetus to bite the bullet and buy the ones I've been eying. They weren't cheap (definitely my March splurge) but I have lots of ideas on how to wear them! And thanks to this interpretation challenge I know now I can wear them with polka dots and leopard!
How would you interpret this outfit with what you have in your closet?